CRHOMITE SNAD SEPARATION PLANT
STEEL FOUNDRY - FACES - ITALY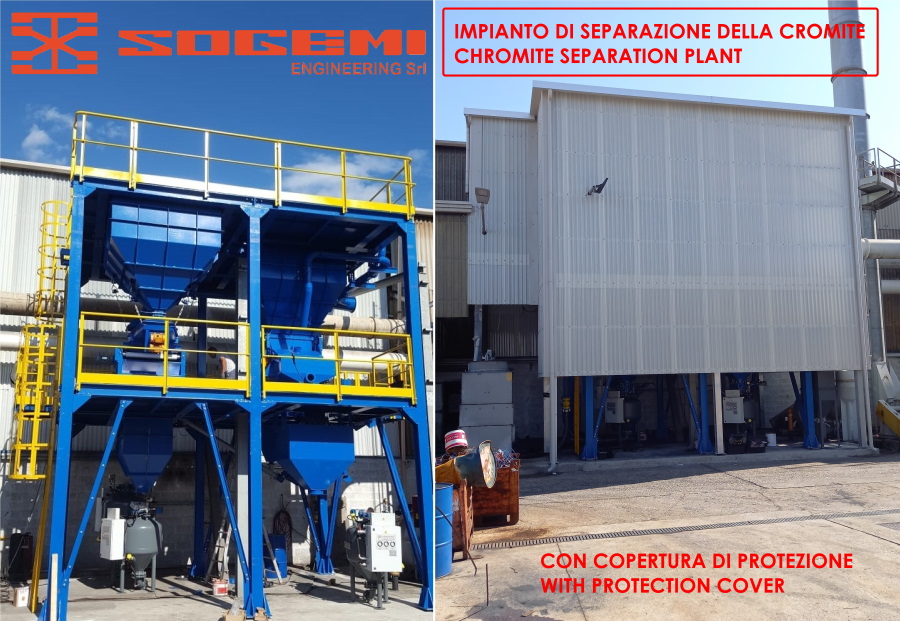 Sogemi has recently installed and succesfully commissioned a Cromite sand separation plant
Sogemi has recently installed and successfully started up a chromite sand separation plant at Faces in Marcon (VE).
It is a three-stage plant:
The first stage involves magnetic separation by means of high intensity roller belts.
The second stage consists in the elimination of the fines and oxides by exploiting their different specific weight.
The final stage carries out a final cleaning of the chromite through a magnetic pulley of suitable density.
In this case, the sand / chromite mixture coming out of an existing cooler is pneumatically sent to the separation plant hopper.
From here, two separate vessels send the chromite and sand pneumatically to their storage silos.
Separation plant inlet capacity: 6 ton / h for the magnetic part and 3 ton / h for the gravimetric part
Residual percentage of sand in the chromite: max 2%